Sutton Coldfield
Physiotherapy & Acupuncture Clinic
By giving an accurate assessment and diagnosis we will ensure to give you an effective treatment specific to your needs. We help patients achieve their highest physical potential and goals in a friendly, caring and professional environment.
We will achieve this throughour Physiotherapy Team working together and combining our vast experiences, providing a specialist Musculoskeletal Physiotherapy service and putting patients at the centre of everything we do. All our Physiotherapists are highly experienced and are members of both The Chartered Society of Physiotherapy (CSP) and The Health Professions Council (HPC).
We have 2 clinics situated in the West Midlands.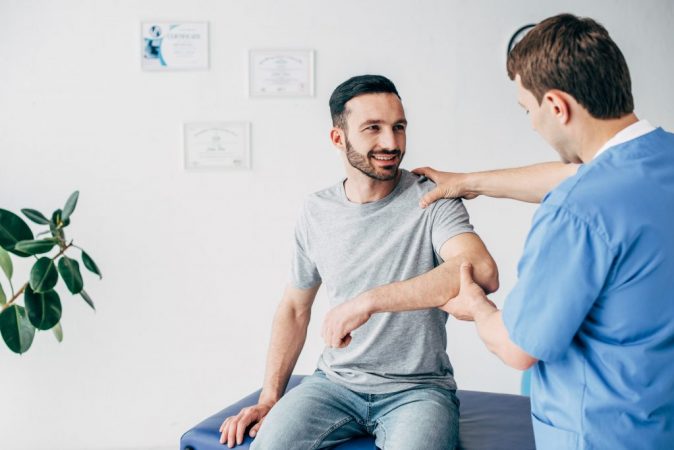 A thorough training in anatomy, physiology, pathology and skills in Musculoskeletal diagnosis and treatment enables Physiotherapists to become highly effective Acupuncturists.
Treatment may consist of Joint Manipulation/Mobilisation, soft tissue mobilisations and massage.
It does not matter whether you are a recreational sportsperson or an elite athlete we will assess, treat and rehabilitate you accordingly to get you back playing sport and keeping fit. 
Various Exercise Regimes can be used to treat Musculoskeletal conditions. This may range from a strengthening program to various stretches to counteract muscle imbalances that may have developed.
Often Mal-alignment, unsuitable footwear, poor postures, altered running styles/Gait or poor technique can be a cause or contributing factor to a Musculoskeletal complaint.
Often the working environment or equipment may be the cause or a factor in the Musculoskeletal pain or repetitive strain injury.
Onward referral
Our experienced Team also know when not to treat and are happy to refer onwards for further investigations or opinion. Most of our team have experience in Triage clinics, refer for Investigations and carry out both guided and unguided injections on the NHS. Our strong links with various Doctors and Orthopaedic Consultants results in us being able to refer to the correct specialist at the right time.
The Physiotherapy Company was established in 2005 by Dean Muldoon with the ambition to provide a high-quality, pioneering, evidence-based physiotherapy service in the West Midlands.
All clinicians are highly experienced Musculoskeletal Physiotherapists and possess the necessary skills and knowledge to develop a comprehensive and innovative approach to physiotherapy.
Musculoskeletal Physiotherapy is a speciality of physiotherapy that assesses, diagnoses and treats disorders of the joints, muscles, tendons, ligaments, and nerves of the human body.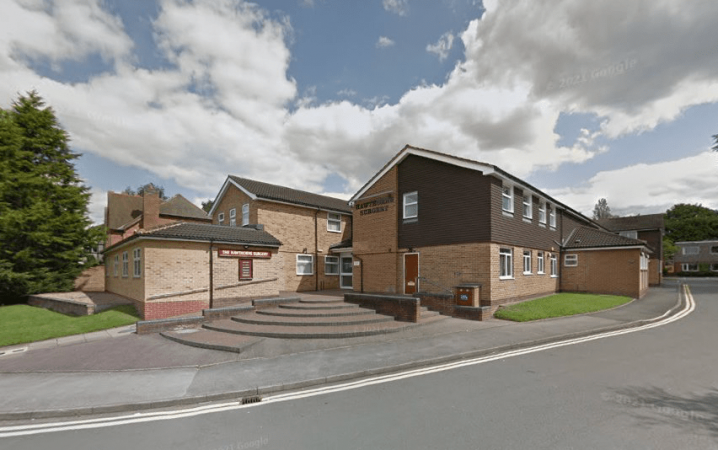 On your first visit you will have a detailed assessment whereby the findings will be discussed together with management options. You will be given treatment during the first session. Please bring with you any Hospital notes, correspondence, referral letters, x-rays scans and results of any investigations you have had in the past. Please wear suitable clothing to allow the problem area to be exposed.
If you are a runner or wear specific sports shoes please bring them along with you.
Payment is required in full at the end of each Physiotherapy session. A receipt will be given at the end of each session.
The Clinic is insured with all major Health Insurance companies.
The Team are wonderful and highly skilled. I have found them all very patient and caring. After suffering with some lower back pain I went to see practice and was shown some exercises to carry out at home. The exercises completely cured my back pain. I would definitely return to the clinic should I need any further physio treatment in the future. I highly recommend the team not only for their expertise, but also their professionalism with patients.
I have been treated by the Team for several different problems over 12 plus years. They include golfers elbow, back and knee problems. They are the best, friendly, reassuring and very knowledgable and always getting me back to tennis and running quickly. I recommend the Team to all my running and tennis friends.
As an ageing, full time working parent, running seems to be the most time efficient way to keep fit. Without years of pure run conditioning, injury niggles are inevitable. I like Dean's action based plans as resting is never a welcomed option. Following his advice to the letter he has kept me on track to be able to complete London marathons and even achieve some (post children) personal bests.
Very knowledgeable physios, who quickly diagnosed tennis elbow, explained why my body wasn't healing and devised an effective approach through treatment and exercise to eliminate my pain. Great results and very professional.
The Hawthorns Surgery, 331, Birmingham Road,
Sutton Coldfield, West Midlands, B72 1Dl